Originally featured in Key Biscayne Magazine:
Banking clients have questions about how to make their money work best for them; Amerant Bank has solutions. Renowned for providing a comprehensive suite of local and international banking services, supported by a knowledgeable team of experienced professionals; they are constantly improving. New initiatives include a "Deposit First Focus," enhancing their already superior customer service experience to make banking at Amerant easy, reviewing existing and evaluating new lines of business and geographies, significantly improving operational efficiency, improving brand awareness, integrating ESG into their DNA, and attracting, retaining, as well as recognizing and rewarding team members. This includes the recent addition of Andy Garganta, as well as Pedro Parra's decades of banking knowledge — combining their experience and insight to the Wealth Management and International Business divisions. "Our most important goal here at Amerant Wealth Management is to make our service offerings culturally important to the clients and communities we serve," says Garganta. "To that end, we are committed to always seeking ways to enhance our wealth management offerings so that our services may continue to deeply resonate with our clients."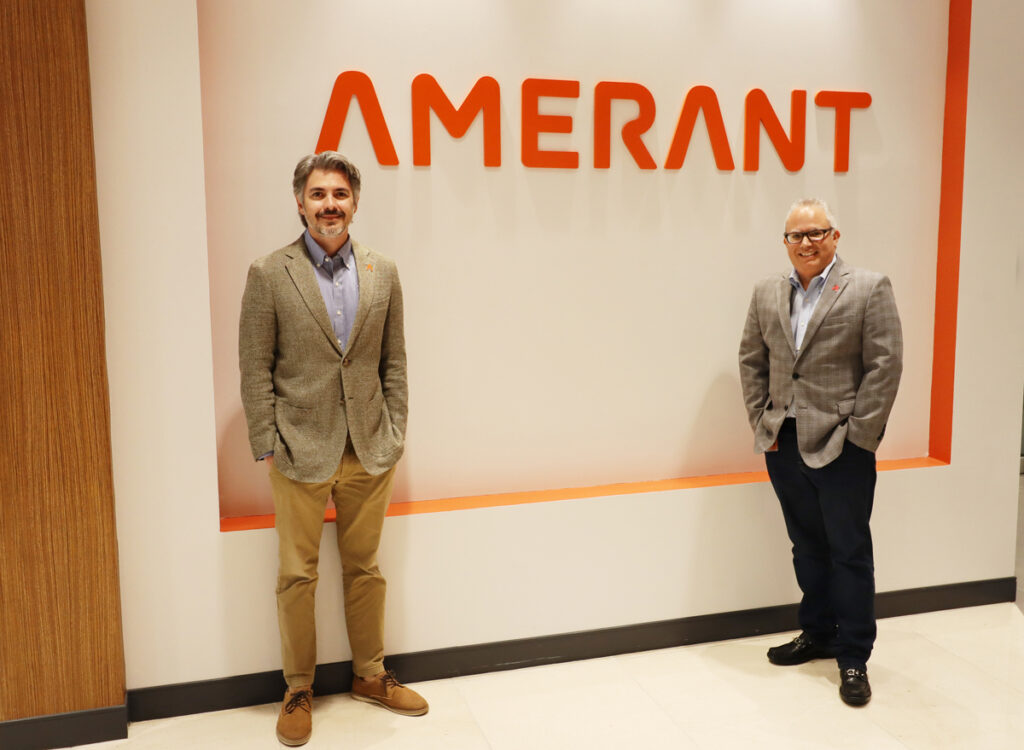 At Amerant Investments, the team and internal bank colleagues work with HNW (high net worth) bank clients to meet their specific wealth-related goals and objectives. "In order to accomplish that, we look to build an environment where they feel confident that we are always looking out for their best interests," says Garganta. "We serve our clients using a holistic approach guided by a collaborative team of experts in banking, investments and trust services, utilizing a comprehensive set of investment and wealth management solutions."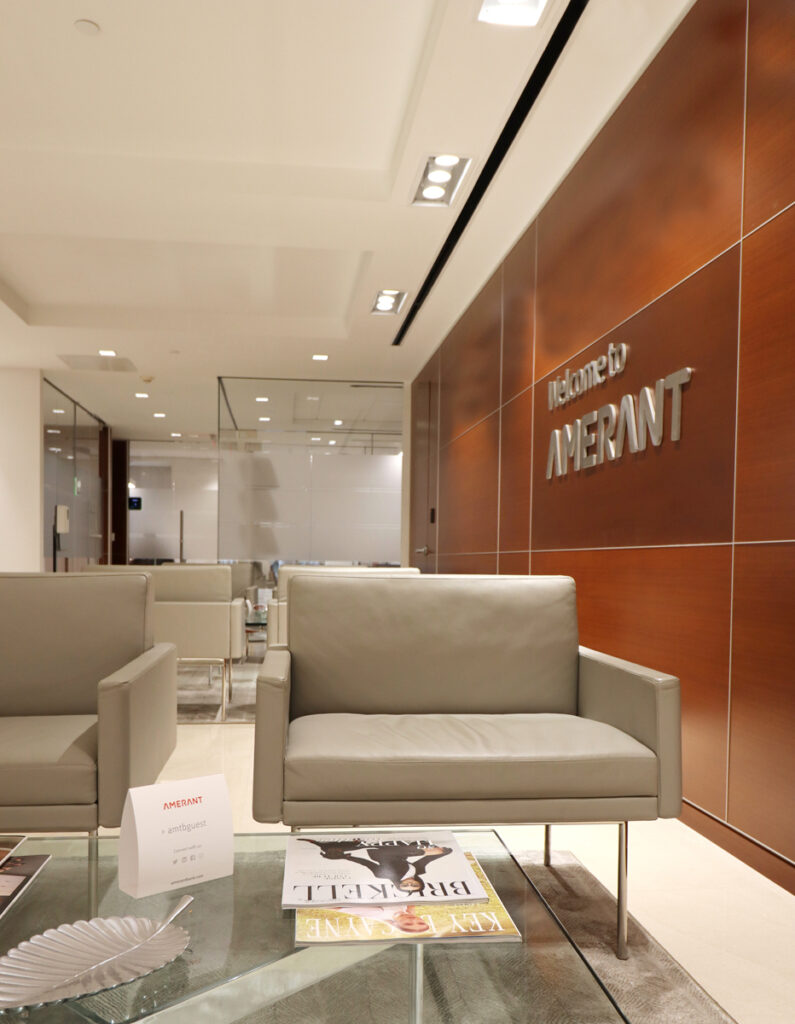 Born and raised in Miami, Garganta started his career in insurance before moving on to Gibraltar Private Bank's Wealth Management Department. "Gibraltar was an amazing environment, filled with great professionals, where I was able to fundamentally learn the art and science of working with HNW families," he says. "Using everything I learned, I was tapped to help build the Wealth Management Department for City National Bank, which was an invaluable experience building a complete business from scratch and working collaboratively with colleagues to bring our vision to life."
All of those valuable lessons have led him to Amerant, where the bank is looking to position the business as one of the premier wealth management providers in the markets they serve. "Looking back through my career, I would say one of the most important traits that has served me well is being passionately curious about the wealth management business as a whole," he says. "I love being exposed to new ideas and viewpoints in the constant search to enhance our craft."
He considers himself highly fortunate to inherit a very well-run business with an amazing team of professionals and a strong service culture. "Moving forward, we're looking to expand on our natural strengths to better track our bank's expected growth trajectory," he says. To that end, he's looking forward to creating more specialized client segments, enhancing their overall investment offerings, better leveraging technology to enhance service channels, and looking to collaboratively work with other financial intermediaries.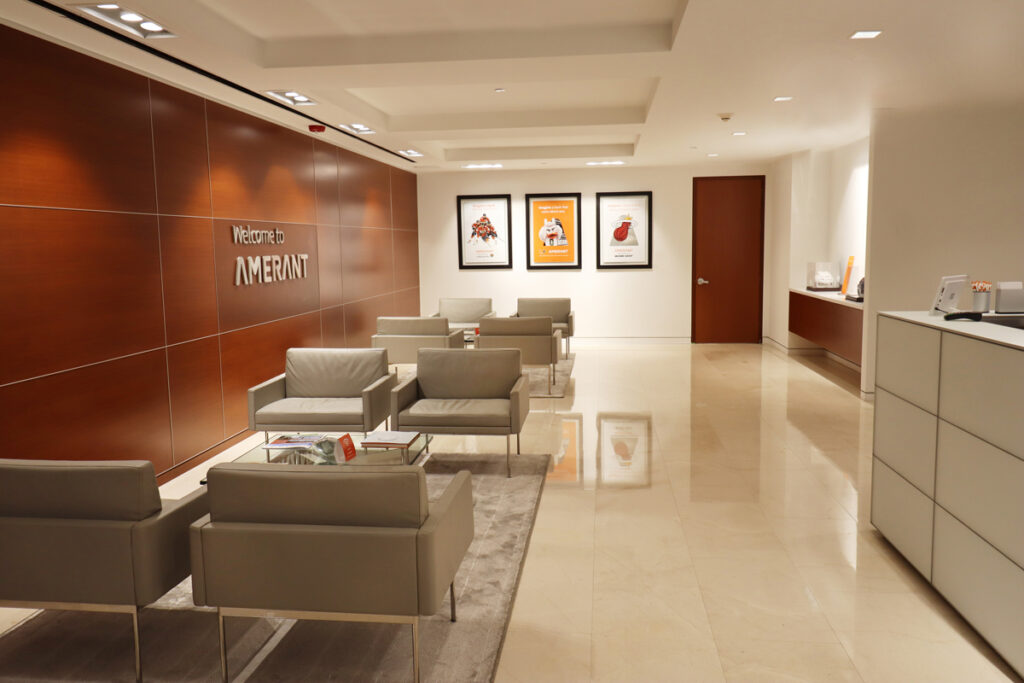 Amerant Bank remains equally steadfast in their commitment to their international clientele, providing a comprehensive suite of banking, investments and trust services. "It's always amazing and satisfying when you help a customer achieve a goal," says Pedro Parra, Head of International Banking. "For international clients, you are not only their banker, but also their friend and go-to person for any particular need, whether that is buying a second home or paying college tuition for their children."
Born in Caracas, Venezuela, Parra was raised between Caracas and Weston, Florida. A law graduate with 22 years in banking, he has two passions: airplanes and customer service. One of the 2023 initiatives is to provide a superior customer experience to make banking with Amerant easy. "We are continuously looking at customer experience and ways to improve it," he says. Which fits in well with another key initiative: to attract, retain, develop, recognize and reward our team members. "We want the best team members to generate new business; grow existing business; and provide excellent customer service," he continues. "We are active in new talent search."
This in turn, places the bank in a tremendous position to accomplish their "Deposit First Focus" by catering to an international clientele that has Miami as a top destination. "Miami is well-known as the Capital of Latin America; being in the city provides a tremendous opportunity to serve international individuals looking to save and invest their wealth, while diversifying the risk from their home country," he says. "We want Amerant to be the bank of choice for those international individuals looking to diversify their savings and wealth — that is why we work hard every day to provide outstanding customer service and banking solutions to those international folks."
To date, his greatest accomplishment is building an international team that clearly understands the needs and wants of the international clientele and has the ability to offer products and services that cater to them. "Amerant's continued commitment is to our international clientele and the vast offerings that extends not only to banking services, but to investments and trust." With Amerant, you're not just making a deposit, you're making an investment in the future; amerantbank.com.